Ongoing Community Education InitiativesProbate and Estate Planning InitiativeAboutAlachua County residents have approximately $261 million of property value at risk of entering a costly and lengthy probate legal process. Due to the significance of this data, our...
Ongoing Community Education InitiativesHomeowners Association ProjectAboutWe've implemented a Homeowner's Association project that focuses on providing associations with a holistic view of our office while explaining our responsibilities to the community. This allows...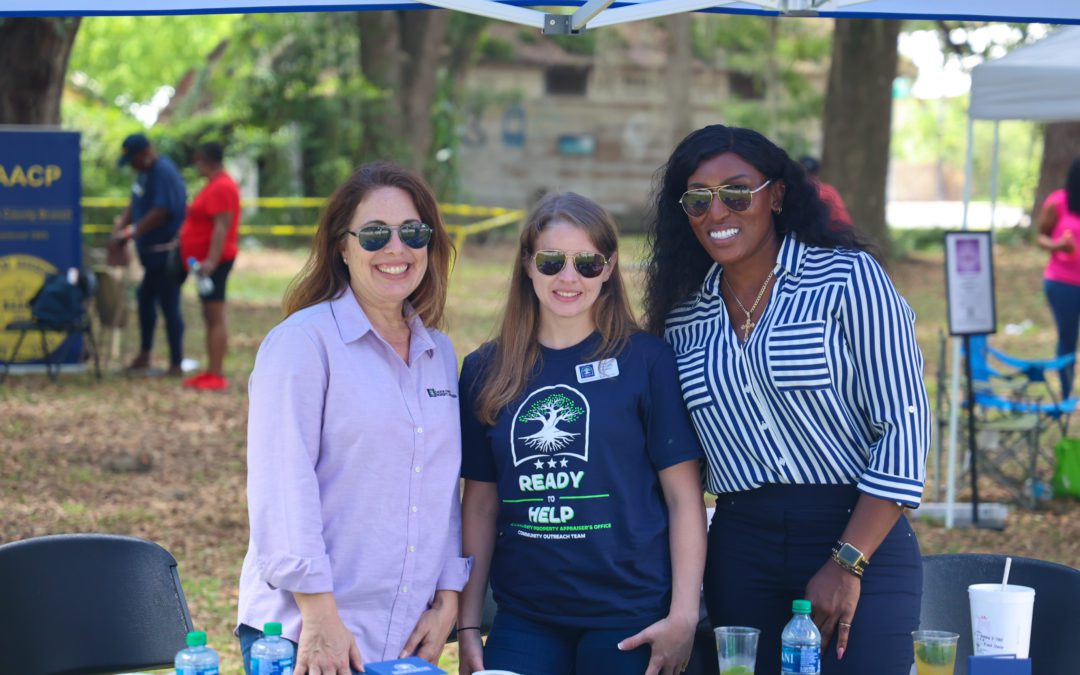 Community Celebrations:  Parades and FestivalsAboutWe look for opportunities to engage with the public and gain community exposure on a larger scale to help familiarize constituents with our office. This means participating in well-known community celebrations.  ...
Interested in ACPA going to an Event?
Do you and your group want to learn more about the value and assessment of properties in Alachua County? Learn more about your property taxes or apply for exemptions? If so, you might want to invite the Alachua County Property Appraiser's team to your event!
The Alachua County Property Appraiser's office is responsible for identifying, locating, and fairly valuing all property within Alachua County for tax purposes. We have worked with different types of entities and events throughout the Alachua County area, such as homeowners associations, real estate agents, civic groups, and more. We have informative presentations with our ACPA experts that can help better inform you and your group about all the different aspects of ACPA.
Whether you want us to table at your event or talk at an event you are hosting, we would love to hear from you.