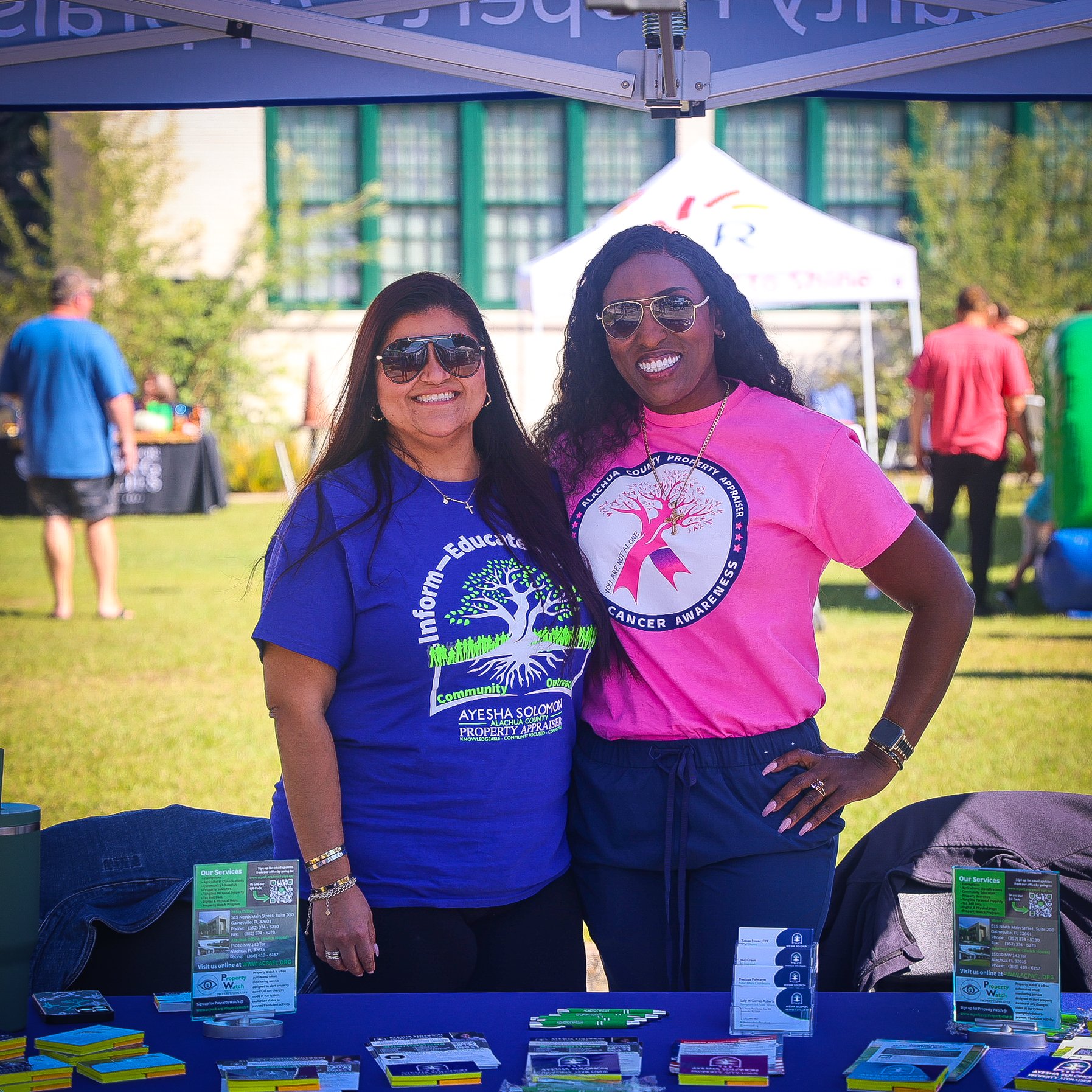 We look for opportunities to engage with the public and gain community exposure on a larger scale to help familiarize constituents with our office. This means participating in well-known community celebrations.  
Within the last few years, we have participated in the UF Gator Growl, Christmas parades, and various festivals. This allowed us to expose our office to thousands of people in a more casual setting while acknowledging county traditions.
ElderCare Presentation
We supported our community's seniors teaching them about different exemptions available to them. They loved hearing about different aspects of property value and valuations.
Breast Cancer Awareness Walk
Our team joined the Alachua County community on the Breast Cancer Awareness walk this year!
Alachua and High Springs Christmas Parade
Our team enjoyed the holiday spirit at the Alachua and High Springs Christmas Parade!