AYESHA SOLOMON                                                                                                                                                                                PROPERTY APPRAISER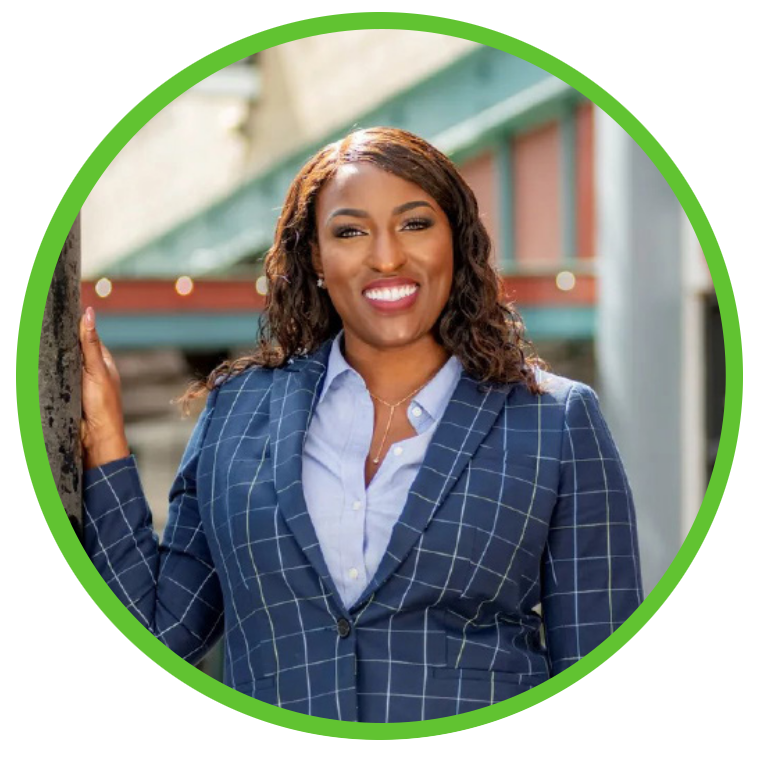 PREFACE
The purpose of this document is to provide insight into the journey of the honorable Ayesha Solomon as the newly elected Property Appraiser. This piece will focus on her background, passions, challenges, and accomplishments. This will be centered around her first year in office and serves as a way for this office to remain transparent with the community it serves.
A SPECIAL MESSAGE
"I hope through sharing my journey, people will have a better understanding of who I am not just as an official, but as an individual. I share my growth, hopes, and ambitions with being in this role. Sharing this information has helped me reflect on the progress of this office and has inspired me to continue to move forward. This office strives to continue to remain transparent about both our internal and external initiatives."
-Property Appraiser, Ayesha Solomon

ALACHUA COUNTY
PROPERTY APPRAISER'S
OFFICE
Mission Statement: To proudly provide quality services to our customers and ensure the equitable administration of the property taxation laws and best practices.
The Alachua County Property Appraiser's Office serves four major areas:
Identifying and listing all the properties in Alachua County
Valuating all Real and Tangible Personal Property
Administering exemptions and classified (agricultural) properties
Facilitating the Tax Process
THE
BEGINNING
THE START OF A NEW JOURNEY
Ayesha Solomon grew up in East Gainesville where she witnessed first-hand the disparities in the area as well as the true strength of the community. Solomon's passion to assist the community served as a driving force for her involvement in nonprofit organizations. She was a leader behind the Avoiding Illegal Distractions (A.I.D.) program in Alachua County to mentor troubled teens and helped them get back on track.
Helping people in her community sparked her interest in ensuring everyone has access to basic services, such as the Alachua County Property Appraiser's Office. In June 2001, she began her career at this office serving her first role as an entry-level customer service specialist. Over time she earned several promotions and began to learn various aspects of the office. She served the residential, commercial and tangible personal property departments before becoming the administrative manager for the organization.
During this time, she earned her Certified Florida Appraiser (CFA) designation, a Florida Real Estate license, a Bachelor of Science in Computer Information Systems from Saint Leo University, and a Master of Business Administration with a specialization in project management
FROM CAMPAIGN
TO ELECTION
Solomon ran her campaign on several key promises. In her own words, she vowed to make any necessary changes to her office to help increase its effectiveness as a whole. This not only includes technological advances but increasing the involvement her team has in the community it serves. In August 2020, after all votes were considered, Solomon had more than 48% of the vote. On January 5, 2021, Solomon took part in her swearing in ceremony outside the County Courthouse in Gainesville Florida.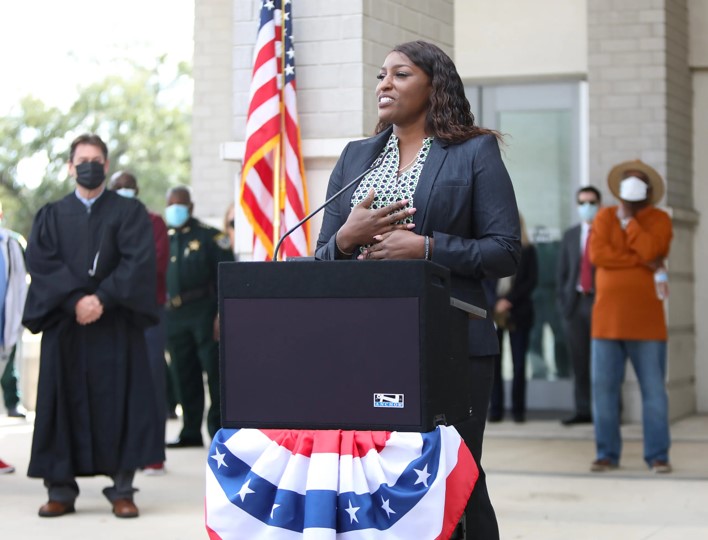 "Thank you for electing me. I am so overjoyed that you trust me to be the first African American woman in the state of Florida as Property Appraiser. I don't take it lightly."
                      – Solomon , 2021
HOW HAS THIS ROLE HELPED YOU GROW BOTH PERSONALLY AND PROFESSIONALLY?
Being an elected official has helped me become more of the person, I've admired. I've always been passionate about giving back and staying involved in our community. Now, I can initiate change, advocate for equity, and stand for what's right more now than ever. The position has created a platform to become a true servant leader and I am grateful for the opportunity.
WHAT'S BEEN THE BIGGEST CHALLENGES WITH
BECOMING PROPERTY APPRAISER?
My biggest challenge is managing the office with a bird's e ye view. O ver two decades, I've been an active part of many projects and now I am overseeing them all. When we face challenges, naturally I want to be involved in all aspects of the process but that's not always possible. I know that I have a staff who is knowledgeable and committed to serving the community and I trust them to do the work that represents excellence. I have also been forced to adopt new ways of thinking and challenge the old way of doing things; and so far, it's extremely rewarding.